Thank you for visiting us at Intertraffic 2012 in Amsterdam!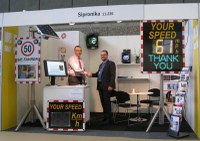 We are very pleased with all 4 exhibition days and we want to thank all of you who visited us. With your help we had a successful exhibition full of interesting meetings and happy faces. We hope our products convinced you, and would be happy if we cooperate and grow together in near future.

Looking forward to seeing you soon, and please remember you can contact us any time.
Document Actions