Sipronika takes part in a success story
The R&D project DINAS E!3452, in which a group of experts from the research group Sipronika took part, has been very successful.
An international project DINAS E!3452, supported by an European EUREKA initiative and co-funded by MVZT has become a new European success story! The international consortium was formed by partners from Slovenia and Serbia (Iskra Sistemi d.d., Sipronika Ltd, Iskra Techno R & D Institute, Faculty of Technical Sciences Novi Sad and the DMS Group Ltd).
In the frame of the project we developed a system for automation of power distribution networks.
More about our successful collaboration can be found here.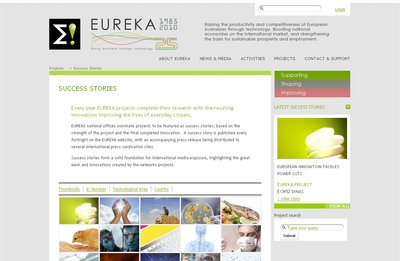 Document Actions